ABOUT US

The Shaldon Singers is a choir of about 80 singers. We give two concerts a year, in December and May. Rehearsals are on Thursday evenings from 7.15 to 9 p.m. at St Peter's Church in Shaldon (see map below).

If you are interested in joining the Shaldon Singers, please contact Ann Pardoe (01626 873709) for information. There is no audition. An ability to read music is an advantage, but more important are enthusiasm and a commitment to attend rehearsals.

LATEST NEWS


2018/19 SEASON​

Our autumn session begins on Thursday 13 September, under our new musical director, Shirley Taylor. This is an anniversary season for the Singers: we will be celebrating 40 years at our Spring Concert in May 2019.

​

For our next concert on 8 December the programme includes

Little Organ Mass, Parry's Blest Pair of Sirens and Howard Goodall's The Lord is my Shepherd

.

If you are interested in joining us, please contact Ann Pardoe (01626 873709). We welcome interest from new singers.

Tickets for our next concert can be obtained at

WeGotTickets.com

SPRING CONCERT

Handel's Messiah was performed to a very appreciative audience at our Spring Concert on 19 May. For Bob Carter, this was his last concert as MD before retiring so it was an emotional occasion. At the post-concert refreshments he was presented with an engraved decanter, whisky glasses and a bottle of fine whisky, a 'Jingle Bells' plaque celebrating a memorable moment at our December 2017 concert, and a framed photo of the choir.

A retiring collection in aid of Bloodwise raised a magnificent £656. This charity funds world-class research to change the lives of people with various types of blood cancer. We are very grateful to the audience for their support and generosity.

The first rehearsal of the autumn session is on Thursday 13 September, when we will be welcoming our new Musical Director, Shirley Taylor.



SHALDON SINGERS is a charity with a Registered Charity Number of 1164387

Powered by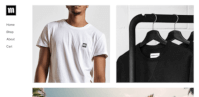 Create your own unique website with customizable templates.